ghoe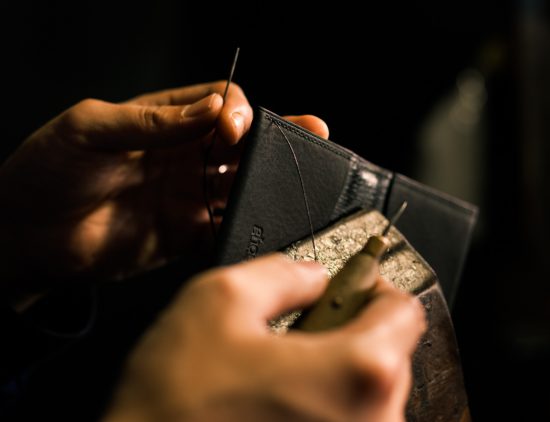 Category
Creators
Shopping
Area
Outside Japan
Outside Tokushima Prefecture
Within Tokushima Prefecture
Items
"Indaco" aizome indigo dyed leather products
Products & Services
ghoe, which has a workshop in Tokushima, the home of aizome indigo dyeing, has been researching and developing "aizome indigo dyed Italian leather" for many years.
The finest Italian cowhide is dyed with "natural lye fermentation and construction aizome indigo dyeing" by the Furusho Dyeing Factory, which has continued since the Meiji era, and post-treated with an original recipe.
Fully handmade and fully hand-stitched.
You can enjoy the beautiful changes over time that only the finest leather and Awa Ai Indigo can provide.
Business Information
Office name:ghoe
Representative:Ryusuke Taoka
Contact:Ryusuke Taoka
Office location:3-10 Suketobashi, Tokushima City,Tokushima Prefecture,Japan
TEL:+81 88-635-8666
mail:info@ghoe.jp
web:
http://ghoe.jp
Search by Category
Search by service coverage
Search by Service Area
AI / TOKUSHIMA is looking for businesses.
Please apply using this dedicated form.
※Please note that there is a screening process after application.